Hardware-as-a-Service (HaaS) is an innovative model, giving access to hardware along with accompanying software, maintenance, installation, and upgrades.
LinkAmerica HaaS IT
Deploy solutions rapidly from various OEMs with a simple and affordable monthly recurring charge (MRC). Pay for the value provided by the service rather than the underlying hardware!

Hardware as a Service increases business efficiency by maximizing cash flow, minimizing balance sheet impact, and speeding up project cost recovery.

HaaS is ideal when customer revenue is tied to usage

Accelerate adoption by lowering the barrier to purchase with HaaS.
Everything you need to know about Hardware as a Service
Key Values
With HaaS, businesses can take assets off their expense report and manage costs as an operating expense.
Avoid tech FOMO
As equipment and parts become obsolete at a more quickened rate, and new advances show up at a quicker speed, clients are frequently left with a feeling of technical FOMO. By providing resources as a service, we take care to improve, renovate, and replace hardware equipment. 
Value Aligned to Actual needs, Rather than Bells and Whistles
HaaS solutions are worked around genuine client needs and are all the more firmly adjusted to solve client issues and improve business productivity. Clients get out the snare of over buying an answer with equipment or services they won't ever utilize.
Higher Lifetime Value
Our HaaS model outcomes in better total lifetime value; the pricing is based on a genuine value to the client. Disregard the traditional "one and done" hardware business and join the digital transformation.
Deeper Customer Understanding
In HaaS, we deal with various client collaborations over the years. Behind that reasoning, is the action we have taken of creating listening feedback loops to consistently improve service offerings.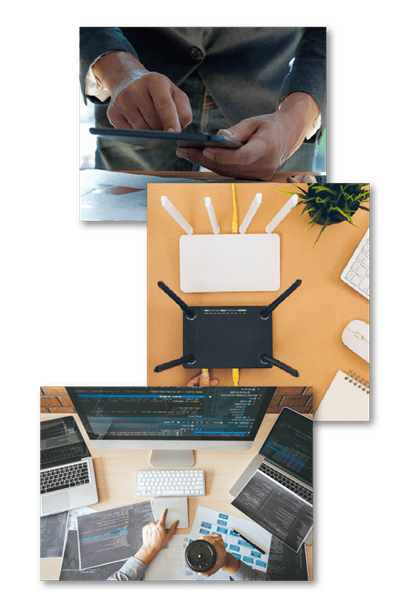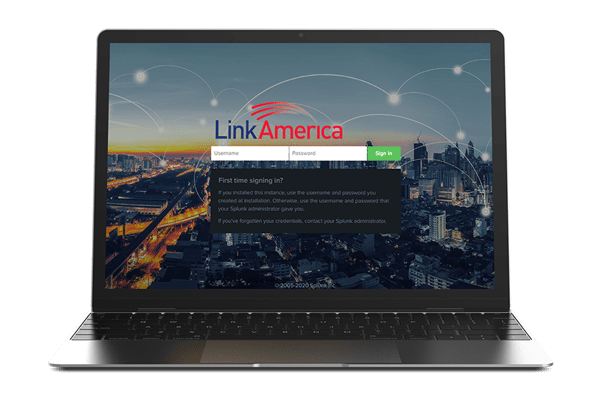 We provide clients with a multi-vendor online dashboard that gives visibility over Key Performance Indicators (KPIs) and Service Level Agreements (SLAs).
Use Hardware as a Service 
to s

tay connected

Wireless routers are used to minimize the cost of downtime, reduce service calls, and bring distributed sites online faster. Whether enabling secure financial transactions, or routing data in rugged outdoor environments for mass transit and industrial applications, the visibility that HaaS provides accelerates the deployment of high-performance cellular networking with secure connectivity, location-based services, and remote management.
Distributed businesses rely on a complex network of hundreds or thousands of regional locations. Each location is connected to headquarters via a critical internet connection to support all sales and payment transactions. Downtime costs for a small office, restaurant, retail store, kiosk, or temporary location, even with 99.5% landline availability, can be in excess of $1M per year. Our HaaS wireless router solution can provide primary or failover capability that is quick to deploy and be fully managed.
Remaining operational 24/7/365 is imperative in the industrial world. One minute of downtime can adversely impact customers, operations, and revenue. In unmanned remote areas, undetected problems can be catastrophic. Therefore, deploying a high-performance HaaS IoT solution is vital. A HaaS IoT solution can provide reliable and secure connectivity designed for harsh and hazardous environments, giving operations and IT real-time awareness with remote monitoring, control, and management to enhance operational business efficiency and effectiveness. 
Mobile workers in vehicles, or on the move at remote or temporary work sites, need anytime, anywhere access to the tools available in the office. At the same time, organizations operate more efficiently by knowing the location and status of their mobile assets. Hardware as a Service wireless routers have been developed specifically for mobile mission-critical applications in public safety (including support for FirstNet), transit, field services, and in-vehicle applications.
Capabilities
Businesses worldwide are using wireless solutions to make relevant decisions anywhere and everywhere.

Easy-to-Deploy Kiosks and ATMs:
Vending machines, sales kiosks, digital signs and secure banking transactions can now be brought online in virtually any location in minutes by utilizing HaaS IoT Solutions.
Faster Expansion:
Rapidly growing businesses need to expand quickly to capitalize on new opportunities. But negotiating new landlines and waiting for them to be installed can take months. HaaS Wireless solutions can get new retail locations up and running in minutes. They can support full business operations and provide critical failover connections.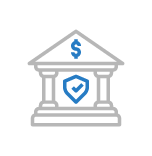 Secure Payment Processing:
From anywhere point-of-sale (POS) terminals use cellular networks to conveniently process payments around the globe.
Reliable Business continuity:
For every minute that POS systems are down, retailers lose thousands of dollar in revenues. HaaS LTE failover solutions can make sure the business stays online and efficient even if the primary data connection goes down.