Critical Communications Solutions
We offer mission-critical solutions for
the education, mass transportation, airports,
healthcare, and other state and local government agencies.

Mission Critical
Networks
We have the capability to design, install, configure, and maintain systems used in several industries.

Radio
Systems
We offer end to end radio system solution from the radios itself to providing the system implementation.

Structuring Cabling &
Network Equipment systems
Ability to design, configure, switches, IP networks for various sectors.
Mass Transportation Capabilities
Positive Train Control (PTC)
PTC is a processor or communications-based train control system designed to prevent train accidents. We have been able to work for the implementation and deployment of safety-overlay systems, such as I-ETMS(Interoperable Electronic Train Management System), a GPS and communications-based system.
Passenger Information Systems
The Visual Message rds (VMB) system manages and accurately displays connections, arrivals and departures, safety announcements, and more. We have the capability to design, configure, and install electronic VMB that displays the passenger information. The VMB display passenger information generated at the Operation Control Center (OCC), based on daily train schedules and notifications.
Public Address Systems
We have the capability to design, configure, and install PA systems providing train station audible passenger information and other notifications. The PA system design requires the use of computer modeling to determine the perfect sound wave distribution through the stations, and comples sound pressure level measurements after installation and during commissioning.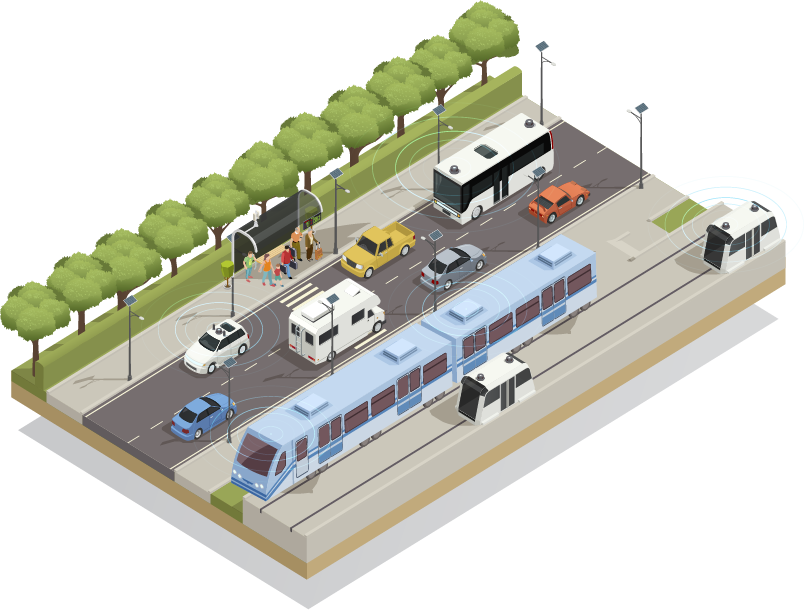 Security Capabilities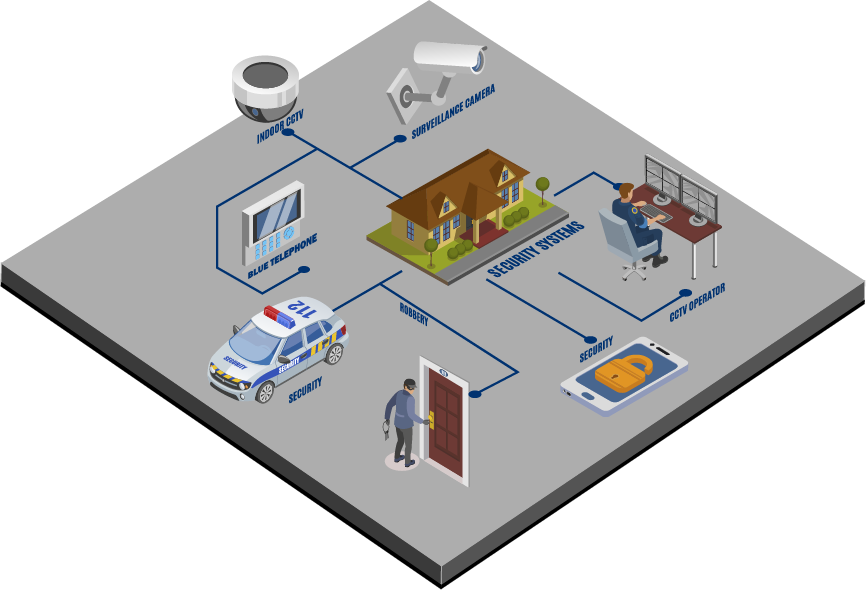 Closed Circuit Television Systems (CCTV):
We design, configure, and install CCTV systems providing train stations visual monitoring for public safety and train operations personnel. The connectivity with the OCC is done via the mission-critical Communications Transmission Network utilizing OTN Systems MPLS technology for wich out a technical team is certified on installation and administration.
Video Analytics Software
In collaboration with BriefCam, a video analytics world-patented technology used for public safety, we have been able to make a positive impact on operations improvement and aiding in the development of new products and offerings for mass transportation customers.
Blue Telephones
Blue telephones have been able to assist passengers in emergency situations over time. When working with clients, we offer the installation and commissions of the telephones in stations and parking areas. With multiples systems to allow coordination of mass transportation agencies public safety personnel with first responders to communicate and work with CCTV and video analytics systems for full protection.
Connectivity Capabilities
Structured Cabling
We specialize in the design, installation, configuration, and support 25-year warranty services of Fiber Optic and Copper distributed cabling infrastructure. This infrastructure is used for the implementation of central backbone, Wide-area Network (WAN), and Local-area Network (LAN) infrastructure solutions for the connectivity of mission-critical networks in the Mass Transportation, Airports Education, and Healthcare sector.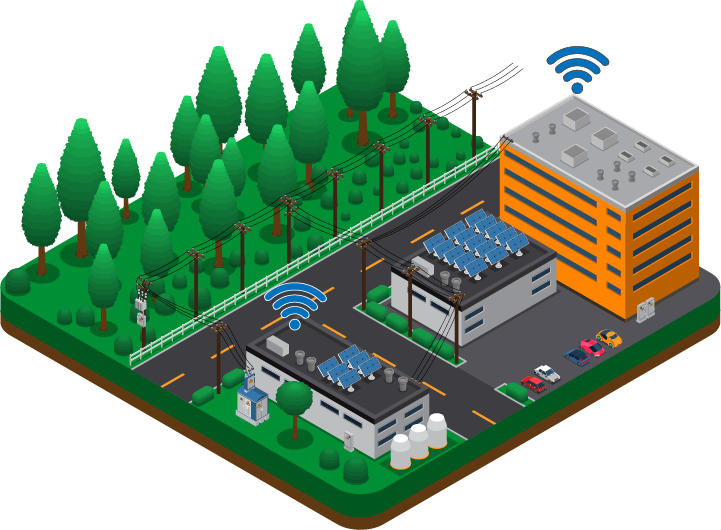 Mass Transportation
We provide the systems utilized by essential transportation operations, such as:
Passenger information signs
Cameras
Public Address
Blue Telephones
Positive Train Control
Structuring Cabling
Radio Systems
Education
The traditional school settings are being transformed by the "new normal". We can provide the following services:
Transportation Radio Systems
Emergency Management
Radio Systems
Structured Cabling
BLE Shool Tracker
GPS Bus Tracker
Next Stop Announcement
Airports
Following the technologies we can support we offer support:
Radio Systems
DAS Systems
Audio/Visual Systems
Ground Equipment
Tracking
Healthcare
Hospitals are very focused on managing their budgets effectively, thus the following services apply:
HaaS
BLE Asset/People Tracking
Panic Systems
Radio Systems

Experience and Capabilities


Our team has a long history and experience critical solutions in the mentioned sectors. We have performed contract work as Primer Contractor os Subcontractors.

Minority Business Enterprise (MBE)+ Historically Underutilized Business (HUB)
We are certified by the following Agencies: North Central Texas Regional Certification Agency (NCTRCA) DFW Minority Supplier Development Council (D-FW-MSDC).

Multivendor Capabilities


We manage relationships with a large number of vendors acting as a single point of contact throughout our purchasing capabilities resulting in a seamless experience and cost savings solution for customers.